IVC 05: When we say 'Their NO rules' We mean it
(4)
| | |
| --- | --- |
| | Get it with a Free Trial! |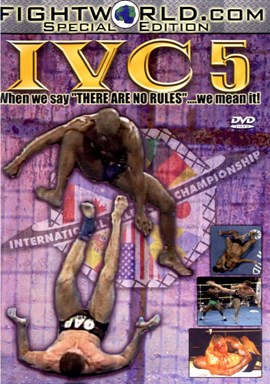 Description: Experience the most brutal, bone-to-bone collisions as headbutts, elbows and even LOW BLOWS smash onto your television screen in this double DVD. Uncut, unedited and newly restored digital video off the Brazilian TV masters. Elbows, headbutts, knees, head kicks and everything that made the IVC legendary are brought to life on DVD for the first time.

Fighters
Instructor
Category
Duration (approximate)

115 minutes

Date Added:
06/20/2008
Production Year:
1998
Format:
DVD
There are currently no member reviews. Be the first to review this title.